In development at Soulpepper Theatre's Shen Festival || Two Asian girls seeking companions for discreet fun. We are talented with our hands: certified RCM Grade X piano and violin. Will make your yellow fever fantasies come true. Deanna H. Choi and Maddie Bautista wonder what's the big deal about yellow fever... And then the trouble begins, musicalizing Asian femininity at the intersections of sex, love, loneliness, and the internet.
WATCH: "How Music Can Be Better For You Than Sex and Cheesecake" |
What impact does music have on our brains, on the way we perceive, think, and behave? Why do we even enjoy music? What makes a particular tune catchy or memorable, or make your foot itch to tap along? This talk explores how music can trigger our memory, shape our plasticity (the brain's ability to build internal connections and learn over time), and, ultimately, change the way we interact with others. [w. Cameron Nishi, cello]
BANFF: Concert as theatre
WATCH: Concert as Theatre residency video |
"Is concert theatre? Can theatre be concert?"
February 2016: an artist residency at the Banff Centre led by Pedja Muzijevic, where musicians collaborated with actors, dancers, choreographers, video artists, lighting designers, and people from all walks of life. Here is a small sampling to the workshops, rehearsals, works in progress, and concerts presented during the three-week program.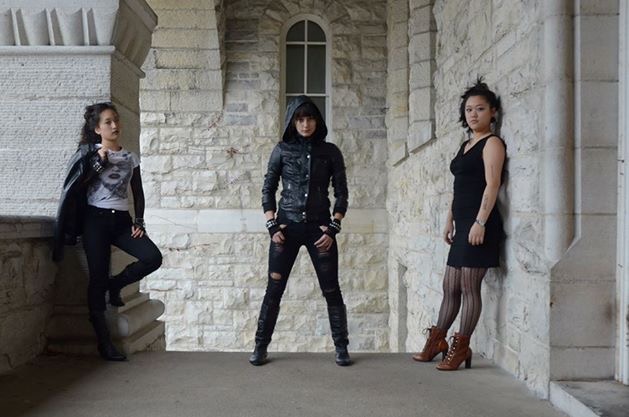 a chamber music collective to redefine 'classical' |
Founded in 2012 by four science majors who were passionate about music, the Badass Brahms Chamber Collective features young diverse musicians, donates their proceeds to local non-profits, and is committed to make classical chamber music relevant and accessible.
Whether we present the height of angsty German Romanticism, shine a feminist spotlight on composers, or bring in fairies from the Athenian wood, each one of our performances brings a refreshing take on classical music and the traditional concert experience.
To stay tuned on upcoming concerts, please visit our Facebook page.